Benefits of Kapiva Immunity 24/7 Combo
5 Tulsi Variants for Stronger Immunity We add 5 types of tulsi to ensure optimum levels of anti-viral, anti-fungal, antibacterial properties that help in improving your immune response.
Flavourful On-the-go Nutrition Our gummies come in a convenient form; fits easily into your pocket, tote bags, and briefcase. It's easy, tasty, and savory! Carry as many as you like, consume them wherever, whenever! No requirement for food or water, before or after! The best way to boost your immunity when you're on the go!
Keep Infections Away Compounds like flavonoids and lactones in giloy stem are known to check symptoms of allergies and flu, like sneezing, running nose, nose congestions, and cough.
Calming Properties The tulsi plant is an adaptogen, which is effective in supporting healthy cortisol levels. Cortisol regulates and controls the influence of changes that occur in the body, to help maintain calm.
What Makes Kapiva 24/7 Combo Special?
Authentic Ayurvedic Manufacturing All our Ayurvedic immunity boosters are manufactured in GMP, FSSAI-approved facility that follows the highest quality standards.
The Best of Nature Unlike other adulterated Tulsi oil drops, our unrefined Tulsi Ark is yellow-green in colour and devoid of any artificial colours or bleaching agents. We also source organically grown Giloy on Neem trees to incorporate its medicinal benefits.
No Artificial Taste Enhancer We do not add any artificial colours or taste enhancers to our products. We do not tamper with the natural taste of the product. We give you the best that nature offers.
Vegan and Suitable for All No animal products or by-products have been used in formulating these products, making them suitable for all.
Key Ingredients
Amla
Amla, also known as the Indian Gooseberry, is a rich source of Vitamin C. Our products are made from ripe, yellow Amlas which are considered to be more nutritious than the green Amlas.
Tulsi
Tulsi, also called 'holy basil' is a green leafy plant that can be used as a treatment for many conditions, from eye diseases to ringworm.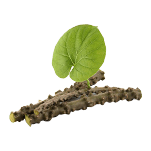 Giloy
Giloy, also known as Guduchi is an Ayurvedic creeper plant/herb which has anti-inflammatory properties
How to use Kapiva 24/7 Combo?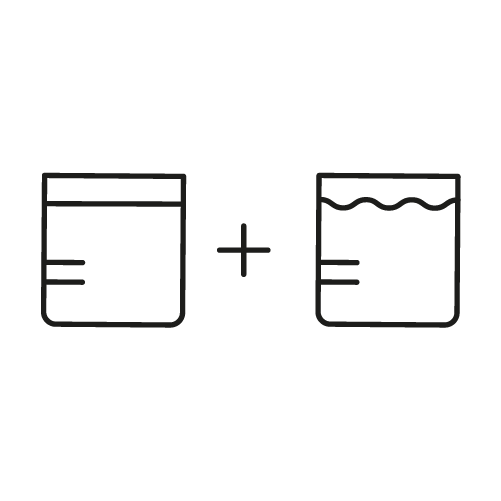 Kapiva Giloy Juice - Dilute 4 tbsp of Giloy juice in 30ml of water and consume it twice a day before meals
Kapiva Pure Tulsi Ark - Shake the bottle before use and add 1-2 drops of Tulsi Ark to 150ml of water or tea and consume it upto 4 times a day.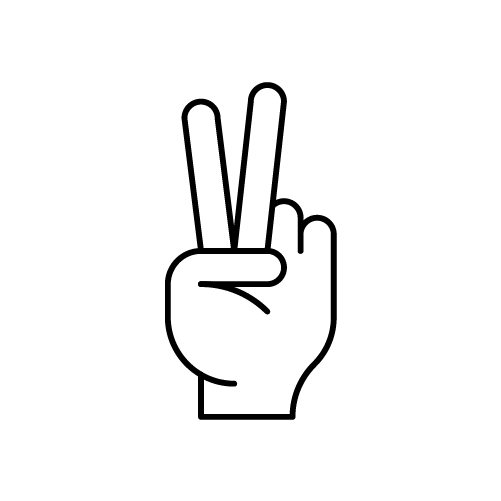 Kapiva Vitamin C + Amla Gummies - 1 gummy a day for kids and 2 gummies for adults and you are ready to take on the world!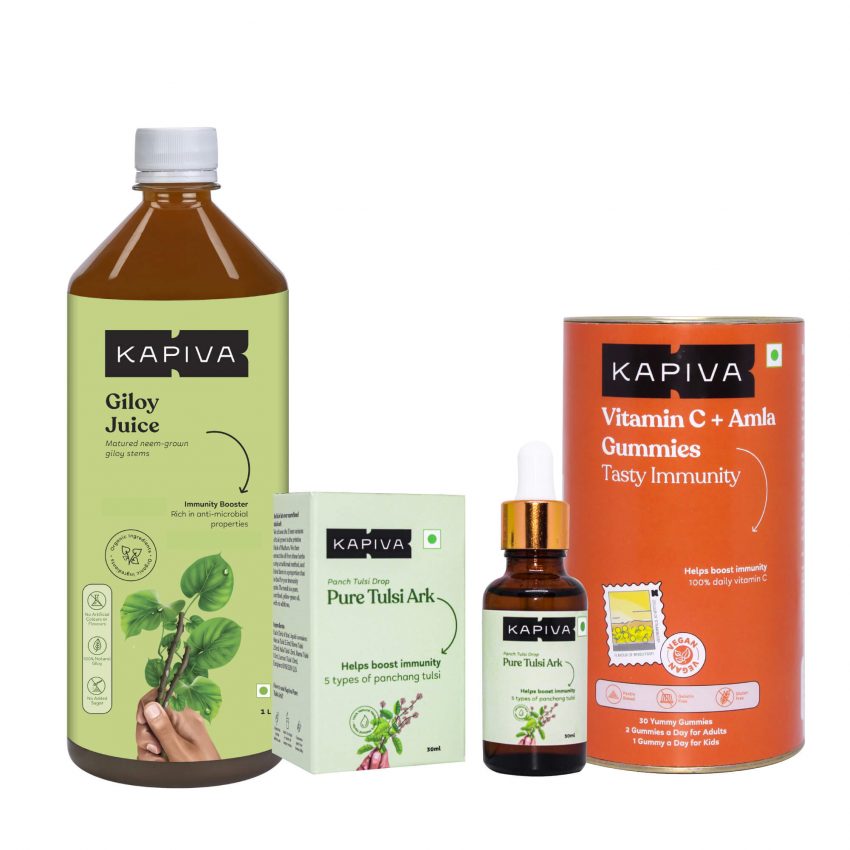 Kapiva 24/7 Immunity Combo
₹1124