Benefits of Kapiva AYUSH Arogya Combo
The Ayurvedic herbs such as (amla, giloy, tulsi, ashwagandha, and turmeric) in these products fight against the free radicals and protect your body from harmful allergies.
Owing to their anti-inflammatory properties, these herbs can calm uneasiness and prevent your body from inflammation.
The ayurvedic herbs help in flushing out harmful toxins from your body and help in maintaining optimum pH balance.
Both the juices in this combo help you boost your metabolism. These juices break down the fats in your body and easily absorb nutrients.
Why Kapiva AYUSH Arogya Combo is Good for You?
All our products are made in GMP-certified facilities. We adhere to the mandated quality standards and manufacture our products with utmost safety.
No use of chemicals, artificial colours, additives ensures no side effects. We give you the best that nature offers.
Kapiva Vitamin C + Amla gummies provide a 2X immunity boost. Our gummies can be your on-the-go immunity booster.
Enriched with essential nutrients, this combo is like a magic potion to unlock holistic wellness.
Key Ingredients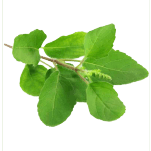 Tulsi
Tulsi, known as 'holy basil' is a prominent ayurvedic herb.

It can be used as a medicinal treatment for many conditions.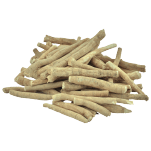 Ashwagandha
Ashwagandha is an ancient Ayurvedic herb.

It is well-known to calm inflammation and reduce stress and anxiety.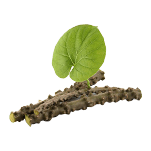 Giloy
Giloy, also known as Guduchi, has anti-inflammatory properties.

Rich in antioxidants, it can help in boosting immunity.
Amla
Amla, also known as Indian Gooseberry is a rich source of Vitamin C.

It helps in boosting immunity and flushes out toxins from your body.
Turmeric
Turmeric, also known as curcumin calms inflammation.

It also helps in improving your body's immune response.
How to Consume Kapiva AYUSH Arogya Combo?
Start your morning with the refreshing herbal juices by Kapiva. Dilute 30ml Kapiva Aloe + Turmeric Garcinia Juice / Kapiva Wild Giloy Juice with 30ml water.
Make your beverage (tea/coffee/water) immune ready anytime of the day by adding 2 drops of Kapiva Tulsi Ark to it. Consume 2 Kapiva Vitamin C + Amla gummies (adults) and 1 gummy (kids) anytime of the day.
Consume 1-2 Ashwagandha capsules at night before going to bed.
Kapiva Ayush Arogya Combo
₹1859