Kapiva Tulsi Giloy Juice 1 L
₹400.00
Buy Tulsi Giloy Juice (1L) and Get FREE 30-Day Yoga Program by Crush Fitness
Get 5% Cashback (Up To Rs.50) on ALL Prepaid Orders in your Kapiva Wallet
Kapiva Tulsi Giloy Juice is made from organically sourced Neem-grown Giloy stems and freshly cut, nutrient-rich wild Tulsi leaves that are free from urban pollutants. The hard, mature Giloy stem has bark that is removed by scraping, the leftover stem is rich green in colour. Our juice is made from pure herbs and does not contain any synthetic flavours or colours.
Free Shipping

Get PAN India free shipping for every order above INR 399

Pay Online

Easy & convenient online payment modes like credit/debit card, Netbanking, and UPI

Natural & Safe

Ayurvedic herbs sourced from their richest locations; GMP-certified & FSSAI-approved products

Money-Back

If you're dissatisfied with our products, reach out to us and we'll refund your money within 30 days.
Benefits Of Kapiva Tulsi Giloy Juice
Neem-Grown Giloy Stem contains the medicinal properties of Neem as well. Tulsi contains compounds that improve the immune response and shields your body from infections.
Neem Giloy and Tulsi have hypoglycemic properties that help keep sugar levels in check.
Giloy stem is known to reduce symptoms of allergies like sneezing, running nose, nose congestions, and more. The anti-allergic compounds in Tulsi and Giloy in this juice fight the cells that cause allergies and allergic reactions.
This juice facilitates healthy liver function which further improves digestive health. Improving metabolism, this juice also helps with the smooth absorption of nutrients.
Why Kapiva Tulsi Giloy Juice?
We are the first brand to use Giloy that grows on neem trees since it is more bitter and efficacious as it combines with neem's medicinal properties as well.
We cut only the hard, matured stems because they have maximum nutrition. Sign of maturity is if the stem has other stems coming out of it.
We use freshly cut leaves of Wild Tulsi plant, which is free of the urban pollutants. Both Tulsi leaves and Giloy stems are mixed in a ratio which gives maximum health benefits.
This juice is made in GMP, FSSAI-approved facility, and is made from organically sourced, natural ingredients.
Key Ingredients In Kapiva Tulsi Giloy Juice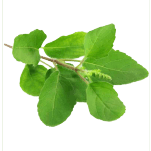 TULSI
Tulsi is a prominent Ayurvedic herb that can be used to alleviate infections and allergies. It is also used to treat eye diseases.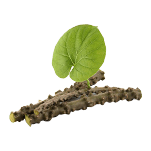 GILOY
Giloy is also known an Guduchi and it is an Ayurvedic creeper. It is anti-inflammatory in nature and is used to cure a number of health problems.

How To Use Kapiva Tulsi Giloy Juice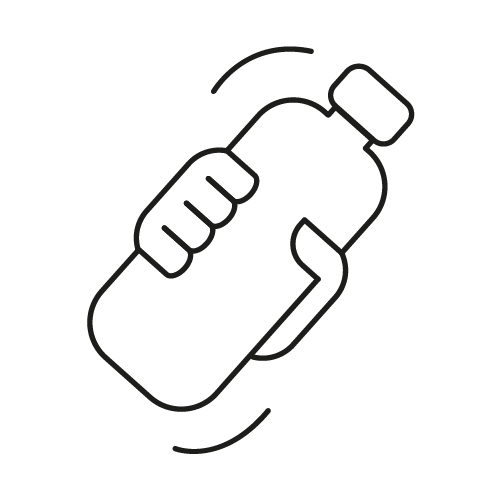 Shake the bottle before use.
Dilute 30 ml of Tulsi Giloy Juice with 30 ml of water.
Consume twice daily before meals.
Reviews
Kapiva Tulsi Giloy Juice 1 L
₹360
Rated 4.59 out of 5