Benefits of Kapiva Immunity Booster Combo
Flushes Out Toxins - The juices in the Kapiva Immunity Booster combo have been specifically curated to make a thorough detoxification of your system possible. Have the juices first thing in the morning, on an empty stomach
Fights Respiratory Problems - Regular consumption of Kapiva Immunity Booster Combo relieves you of respiratory issues due to pollution. Add it to your favorite salad/smoothie.
Protects Against Infections - Consumption of Kapiva Amla Giloy Juice mixed with a glass of water daily builds your immunity to an extent wherein your body is able to ward off infections.
Rejuvenates Your Body - Consuming these juices along with a regular Yoga regime by Crush Fitness will help you rejuvenate your system and leave you feeling energized
Why Kapiva Immunity Booster Combo is Good for You?
Boosts Immunity - Kapiva Immunity Booster Combo is a powerhouse of antioxidants that fight free radicals, keep your cells healthy, and help get rid of common infections. It helps flush out toxins, purifies blood, and fights bacteria-causing diseases. It also reduces the symptoms of fever and other infections
Relieves Stress - The combo has active ingredients that promote resistance to stress and anxiety. The juices help calm your mind and promote blood flow, thereby relaxing your entire body. It also eases up stiffened muscles and joints and relieves pain.
Detoxifies the Body - It helps in detoxifying the liver and fighting inflammation in the body. Its antibacterial and antiviral properties help combat health complications by regulating steady blood flow. It flushes out toxins from your body and helps provides relief against gastrointestinal problems.
Anti-aging Effect - The combo juices are packed with antioxidants and vitamins that help your skin glow. It helps to control acne, neutralize the effects of UV radiation, and delay the effects of aging by preventing the formation of lines and wrinkles. It also helps prevent greying of hair and dandruff.
Key Ingredients in Kapiva Immunity Booster Combo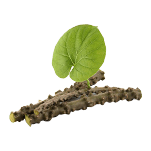 Giloy
Also known as Guduchi, is an Ayurvedic creeper plant/herb which has anti-inflammatory properties.
Amla
Also known as the Indian Gooseberry, is a rich source of Vitamin C. Our products are made from ripe, yellow Amlas which are considered to be more nutritious than the green Amlas.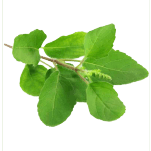 Tulsi
Also called 'holy basil', is a green leafy plant that can be used as a treatment for many conditions, from eye diseases to ringworm.

How to Consume Kapiva Immunity Booster Combo?
Take 30 ml of any of the juices in a glass of water
Add sugar/honey/salt to your liking and consume twice daily
You can have two types of juices at a time. The third juice can be consumed at a different time of the day
Kapiva Immunity Booster Combo
₹1012