BENEFITS OF KAPIVA NUTRITION BOOSTER COMBO
Kapiva Amla Juice - Amla Juice is great for your gut health. Being alkaline, it promotes digestion and boosts your metabolism. Rich in Vitamin C, Amla Juice is also known to balance all the 3 doshas.
Kapiva Everyday Greens - This powder gives you the nutrition of 25 veggies and fruits in an instant, helping you fulfill the daily dose recommended by WHO. 5 Herbs to boost detoxification and improve digestion are also present in this wonder pack.
Kapiva Garcinia Cinnamon Tea - Infused with ingredients like Garcinia, Cinnamon, and Lemongrass that are rich in nutrients, this tea improves the body's efficiency in fat burning and helps in weight management.
WHAT MAKES KAPIVA NUTRITION BOOSTER COMBO SPECIAL?
Kapiva Amla Juice - The Amlas used in this juice are sourced from Pratapgarh, UP which is considered as the heartland of Amlas. These Amlas are then cold-pressed in order to keep the nutrition intact.
Kapiva Everyday Greens - Kapiva Everyday greens is an all-in-one powdered drink with plant-based fibre blends and natural antioxidants. It is gluten-free, dairy-free and has a positive effect on your health and wellness.
Kapiva Garcinia Cinnamon Tea - The tea leaves used in this tea are picked with great care from the tea estates of Assam. The herbs like Garcinia and Cinnamon are sourced with utmost care, hence, we provide the best for your health.
KEY INGREDIENTS IN KAPIVA NUTRITION BOOSTER COMBO
Wheatgrass
Harvested on the 8th day when its chlorophyll content is at its peak, wheatgrass boosts your metabolism and helps in weight loss.
Spirulina
Spirulina is a high-nutrient, low-calorie food. It has antioxidant properties and helps in weight management.
Moringa
Moringa is known to help in weight loss by enhancing fat breakdown. It can also help you manage hypertension.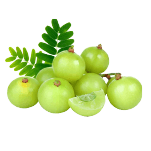 Amla
Amla helps boost your metabolism. For weight management, it is best suggested to drink Amla juice on an empty stomach
Garcinia
Garcinia also known as Malabar tamarind is a popular weight loss herb. It blocks your body's ability to make fat and helps in weight management.
Cinnamon
Cinnamon has its effect on blood glucose levels and can also ultimately help your body lose weight.
HOW TO CONSUME KAPIVA NUTRITION BOOSTER COMBO?
Add 30ml of Amla Juice in 30-100 ml water and drink it every morning for optimal health.
Replace 1 of your least nutritional meals with Everyday Greens. Pour a sachet of everyday greens into a 100ml glass of water.
Boil 200ml water and add 1-2 tsp of Garcinia Cinnamon Tea. Let it brew for a few minutes and drink it every evening.
KAPIVA NUTRITION BOOSTER COMBO
₹1167