BENEFITS OF KAPIVA HOMESTYLE MASALA SUPERGRAIN OATS
Kapiva Homestyle Masala Supergrain Oats is a rich source of 4 whole grains namely Oats, Green Gram, Amaranth and Ragi.
Enriched with 3 Ayurvedic herbs namely Amla, Tulsi, and Turmeric, it helps you boost immunity, enhance gut health, and improve memory & focus, thus supporting your daily health. It provides wholesome Ayurvedic nutrition in a modern avatar!
The homestyle masala flavour further adds to your delight. It keeps your senses working in top form!
It is also rich in Vitamin A, C, and Zinc. All these micronutrients are vital for health and wellness.
WHAT MAKES KAPIVA HOMESTYLE MASALA SUPERGRAIN OATS SPECIAL?
Cut, Pour, and Boil! It's that easy! 3 easy steps and your nutritious oatmeal is ready to serve.
Our oatmeal has 1.5X higher protein and 2.5X more fibre than any other 100g oatmeal. It has 4.9g protein and 4.4g fibre in every serving.
It does not have any harmful additives or artificial flavours. You get a serving of wholesome ingredients.
Whenever you're pressed for time, our oatmeal comes to your rescue. You can prepare it in as quick as 3 minutes.
INGREDIENTS IN KAPIVA HOMESTYLE MASALA SUPERGRAIN OATS
Amla
Amla, also known as Indian Gooseberry, is a rich source of Vitamin C. It helps in boosting immunity and daily wellness.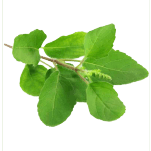 Tulsi
Tulsi, also called 'holy basil' is a green leafy plant and a prominent ayurvedic herb.
It is abundant in antioxidants and known to optimize immune responses.
Turmeric
Turmeric is a rich source of curcumin. It can boost your daily wellness and may also calm inflammation.
HOW TO CONSUME KAPIVA HOMESTYLE MASALA SUPERGRAIN OATS?
Take one full cup (200ml) of water into a pan
Add half a cup (40g) of Supergrain Oats
Cook for 3 minutes. Mix well & serve hot.
Kapiva Homestyle Masala Supergrain Oats - Pack of 3
₹339