Description
Kapiva's Daily Detox 2.0 – Wheatgrass Juice + Thar Aloe Vera Juice + Wild Amla Juice – ensures that you get your everyday shot of wellness. Rotating between Aloe Vera, Amla, and Wheatgrass every day can build up your immunity and bring with it, a multitude of benefits.
KEY BENEFITS OF KAPIVA DAILY DETOX 2.0 COMBO
Manage Weight 
Mix with 1 tbsp. of honey and 1 tbsp. of lemon juice and drink before a workout
Control Cholesterol Levels
Add 20 ML Aloe Vera Juice and 40 ML Karela Juice to a glass of water
Look and Feel Your Best
It eliminates harmful toxins in the body and increases energy levels. It delays the effect of ageing by cleansing the skin, curing acne and preventing hair from greying. Overall, wheatgrass juice enhances your natural health and gives you glowing skin.
Build Immunity
Add 30 ML of Amla Juice to 30 – 50 ML of water and drink daily to feel revitalized.
WHY KAPIVA DAILY DETOX 2.0 IS GOOD FOR YOU
Aids Digestion 
It contains a variety of enzymes that help break down fats and sugars in food and aid absorption of nutrients. It promotes the growth of healthy bacteria in the intestines and has a mild laxative effect that prevents constipation.
Positive Impact on Entire Body
It can be used to prevent tooth decay, cure sore throats through gargling and relieve eye irritation. It acts as a detergent that cleanses the body and addresses both internal and external bodily issues.
Helps You Hydrate 
Aloe Vera is very water-dense, so it prevents dehydration. It helps your body detox and flushes out toxins and impurities. Like oil for an engine, our juice keeps the liver efficient.
Nutritious Boost 
It is jam-packed with nutrients such as Vitamins B, C, E, folic acid, calcium, magnesium and potassium. It is a great way to ensure that you don't become deficient in essential vitamins and minerals.
KEY INGREDIENTS IN KAPIVA DAILY DETOX 2.0 COMBO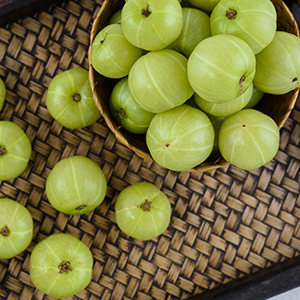 AMLA - Also known as the Indian Gooseberry, is a rich source of Vitamin C. Our products are made from ripe, yellow Amlas which are considered to be more nutritious than the green Amlas.
WHEATGRASS - Harvested on the 8th day when the chlorophyll content is at its peak, Wheatgrass works as a great detoxifier.
ALOE VERA - Our Aloe Vera is pulped within 4 hours of harvesting the leaves as the nutritional profile of it keeps decreasing with time. Known as the 'Lily of the Desert', this plant is great for digestion and skin-related issues.
The #NoShortcuts Way of Life
We believe that to get the right nutrition, we need to source ingredients from where they're available in their most rich form. We get our ingredients from lesser known, albeit nutritious sources and bring to you a product that is supremely healthy and beneficial for you. We travel the distance to make health and wellness easy for you because when it comes to your health, we take #NoShortcuts.
Kapiva Daily Detox 2.0
₹919