BENEFITS OF KAPIVA STAMINA RECHARGE COMBO
Kapiva Himalayn Shilajit - The pure Himalayan Shilajit acts as a natural energy booster and revitalizes you when you feel enervated.
Rich in fulvic acid, it helps boost strength, stamina, and vigour.
Kapiva Ashwagandha Fizz - Available In the form of an effervescent powder, this Ashwagandha effervescent supplement alleviates insomnia worries. It also calms your mind and improves concentration and focus.
This Ashwagandha effervescent supplement is available in a quick-dissolving powder form which makes it easy to use and ensures faster absorption than tablets or pills.
WHAT MAKES KAPIVA STAMINA RECHARGE COMBO SPECIAL?
Kapiva Himalayan Shilajit - We source our Shilajit from the higher altitudes of the majestic Himalayas, where the extreme conditions preserve Shilajit's nutrients.
Kapiva Himalayan Shilajit is 100% pure & organic Shilajit. It contains no added flavours, colors or preservatives.
Kapiva Ashwagandha Fizz - Pour, Fizz, Drink! It's that simple. The Ashwagandha effervescent powder comes in a pack of 20 individual sachets. Carry it along and consume the guilt-free, effervescent drink whenever you're on-the-go.
Kapiva Ashwagandha Fizz is a low-calorie, sugar-free effervescent supplement which ensures taste and health in every sip you take! A very own Kapiva's form of modern Yummyveda!
KEY INGREDIENTS IN KAPIVA STAMINA RECHARGE COMBO
Ashwagandha
Ashwagandha, an ancient Ayurvedic herb which is a rich source of Withanolides. It enhances your mental health. It decreases inflammation and reduces stress and anxiety.

Shilajit
The blackish sticky substance is found in the Himalayan mountains
It can boost your strength and overall wellness
HOW TO CONSUME KAPIVA STAMINA RECHARGE COMBO?
Take a pea-size of Shilajit powder, add it to a glass of water/milk and stir it for 5 seconds. Drink it once the Shilajit gets dissolved.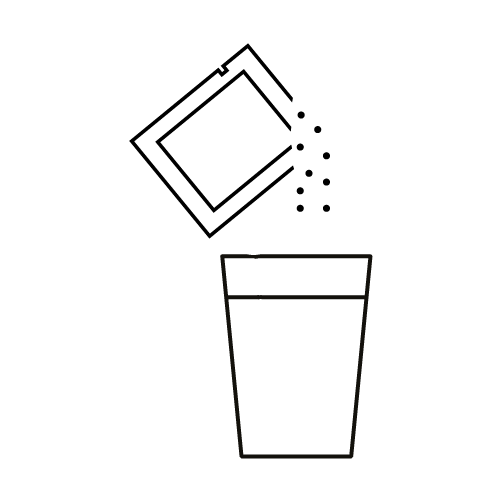 Open a sachet of Kapiva Ashwagandha Fizz and pour it into a glass filled with 150ml mild to cold water.
Consume within 5 minutes after mixing to enjoy the fizz.
KAPIVA STAMINA RECHARGE COMBO
₹1465