BENEFITS OF KAPIVA SHILAJEET + STAMINA CAPSULES
These capsules contain a combination of Shilajeet and Safed Musli that increases your energy levels.
It reduces fatigue and increases your stamina levels.
Regular consumption of these capsules might help to strengthen the muscles, thereby aiding better flexibility.
These capsules are a herbal, natural solution for vitality in men.
WHAT MAKES KAPIVA SHILAJEET + STAMINA CAPSULES SPECIAL?
Kapiva Shilajeet+Stamina Capsules go through rigorous rounds of lab testing before being packed for sale.
These capsules are manufactured in GMP-certified facilities.
Kapiva Shilajeet+Stamina Capsules are devoid of any chemical pesticides or artificial flavours.
Shilajit used in these capsules is sourced from the location where it is available in the richest form.
Key Ingredients
SHILAJIT
Shilajit is sourced from the higher altitudes of the Himalayan mountains.
It is a wonderful ingredient to boost stamina and revitalize your body.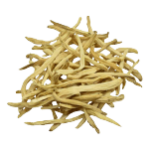 SAFED MUSLI
Safed Musli is used in traditional systems of Ayurveda.
It can boost your stamina, vitality, and performance.
How to use Product
Consume 1 capsule twice a day.
KAPIVA SHILAJEET + STAMINA CAPSULES
₹585