Benefits of Kapiva Sandalwood Oil
Sandalwood oil is a relaxant that eases bodily functions to help reduce physical and mental agitation. It also boosts memory and improves focus.
An antiseptic agent that helps fight acne, boils, and sores, sandalwood also has anti-inflammatory properties that relieve your skin from inflammation and redness.
This oil is extensively used in aromatherapy as it is relaxing in nature and also has a soothing fragrance that helps induce a calm and meditative state.
It also contains fatty acids that improve overall skin texture, making it look and feel soft and supple.
What Makes Kapiva Sandalwood Oil Special?
It has a hydrating effect that gently nourishes and moisturizes your skin.
This oil also induces a feeling of relaxation and is effective for aromatherapy.
It improves brain health as it helps you increase focus.
This oil is made in GMP-certified facilities.
Key Ingredients

Sandalwood Oil
Sandalwood and its oil have been used as a traditional medicine in Ayurveda to fight the cold, digestive disorders, and muscle disorders. This oil is also used in aromatherapy as it has calming properties that help combat stress.
How to use Product
Take a few drops of Sandalwood Oil on your palms.
Dilute it with a carrier oil, preferably, Kapiva Sweet Almond Oil.
Gently massage your body with it.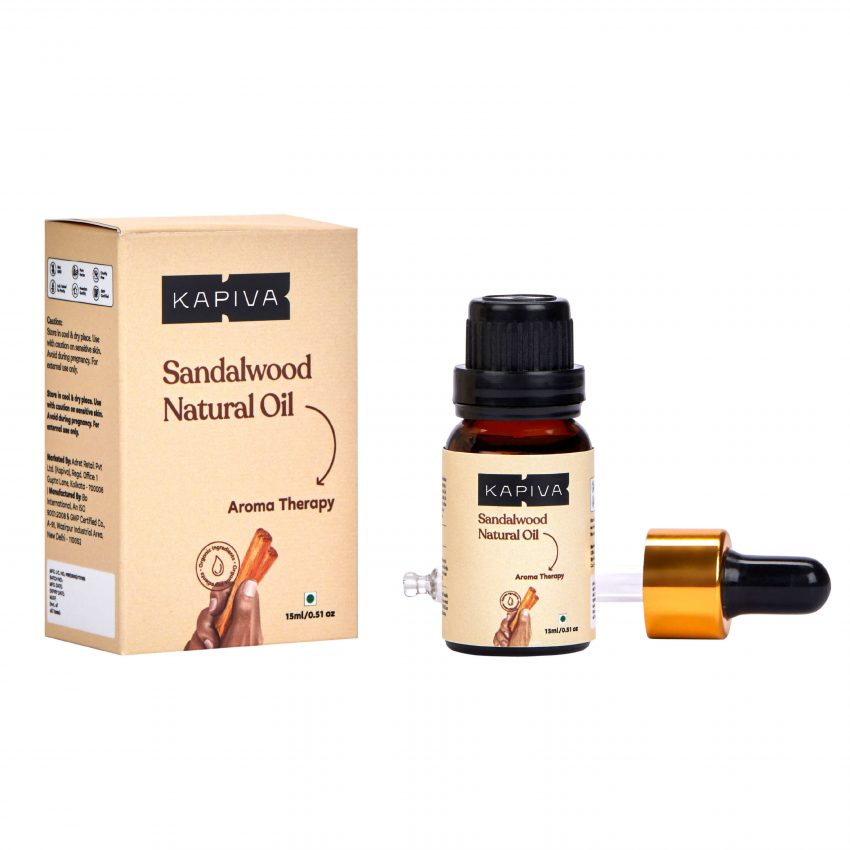 Kapiva Sandalwood Oil 15 ml
₹499