BENEFITS OF CALORIE CRUNCH COMBO - CHOCOLATE SLIM SHAKE (500G) + GET SLIM GREEN TEA (100G)
Both the ayurvedic products provide you a nutritional boost and help in efficient weight management.
Enriched with Ayurvedic herbs, these products facilitate smooth digestion and curb your hunger pangs.
Low-calorie content reduces the calorie intake per meal, thereby creating a calorie gap in the body. A calorie-deficient body will burn other sources of energy like the stored fats in the body, and hence boost weight loss in the process.
The detoxifying properties of both the products help you fight skin-related issues with ease.
WHY CALORIE CRUNCH COMBO IS GOOD FOR YOU?
Both these weight-loss supplements are 100% vegetarian and do not contain any artificial fragrances and taste enhancers.
Both these weight-loss supplements have zero side effects.
Our products are GMP-certified and FSSAI-approved.
This combo takes care of your daily nutrition quota and satiates your hunger pangs.
KEY INGREDIENTS IN KAPIVA CALORIE CRUNCH COMBO
GARCINIA
Garcinia suppresses your appetite and makes you feel full.
It also blocks the production of new fat in your body.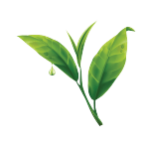 GREEN TEA
Green tea is a rich source of catechins which help you break the visceral fat in your body.
The catechins also boost metabolism and break down the excess fat.
GREEN COFFEE BEANS
Green coffee beans are helpful in weight management.
They are rich in chlorogenic acid which is an effective fat burner.
How to use Product
Add 25g (2 scoops) of Chocolate Slim Shake in 220ml or 250ml milk and shake it until the powder gets mixed.
Add 1-2 teaspoons of Get Slim Tea in 200ml of water and let it brew.
Start your morning with a soothing cup of green tea and replace your meals with the low-calorie Kapiva Slim Shake.
Kapiva Calorie Crunch Combo Chocolate
₹1593