ALOE VERA POWER COMBO – Kapiva Aloe Vera Juice 1 L (Pack of 2)
₹598.00
Get 5% Cashback (Up To Rs.50) on ALL Prepaid Orders in your Kapiva Wallet
One of our bestsellers, Kapiva Aloe Vera Juice is sourced from the best quality Aloe Vera from Thar, Rajasthan. So, we thought we would get you a Power-Pack, Saver Combo of this wonder juice. Kapiva Aloe Vera Juice can help you get luscious hair and smooth skin. Buy this combo and enjoy its never-ending benefits!
Free Shipping

Get PAN India free shipping for every order above INR 399

Pay Online

Easy & convenient online payment modes like credit/debit card, Netbanking, and UPI

Natural & Safe

Ayurvedic herbs sourced from their richest locations; GMP-certified & FSSAI-approved products

Money-Back

If you're dissatisfied with our products, reach out to us and we'll refund your money within 30 days.
Benefits of Kapiva Aloe Vera Juice
Aloe Vera is packed with antioxidants and vitamins that help your skin glow. It also clears acne and neutralizes the effects of UV radiation.
This is a herbal juice that supports the process of detoxification and can help to flush out toxins from the body.
It contains a variety of enzymes that help break down fats and sugar and aid better absorption of nutrients. It promotes the growth of healthy bacteria in the intestines and has a laxative effect that prevents constipation.
Aloe Vera is water-dense, so it prevents dehydration. This also keeps the liver efficient, thus improving digestion in the body.
What Makes Kapiva Aloe Vera Juice Special?
We source matured Aloe Vera leaves from Thar, Rajasthan. They are pulped within 4 hours of cutting in order to retain maximum nutrients and to provide you with a sense of freshness.
It is loaded with nutrients such as Vitamins B, C, E, folic acid, calcium, magnesium, and potassium. It is a great way to ensure that you don't catch a vitamin deficiency.
We do not use any extracts for the juicing process. We rely on fresh Aloe Vera only.
Our Aloe Vera Juice is made in GMP-certified facilities.
Key Ingredients of Kapiva Aloe Vera Juice

ALOE VERA
Our Aloe Vera is pulped from Thar, Rajasthan within 4 hours of harvesting the leaves as the nutritional profile of it keeps decreasing with time. Known as the 'Lily of the Desert', this plant is great for digestion and skin-related issues.

How to use Kapiva Aloe Vera Juice
Mix 30 ML Aloe Vera Juice in 30 – 50 ML water
Add honey, sugar, or salt as per your liking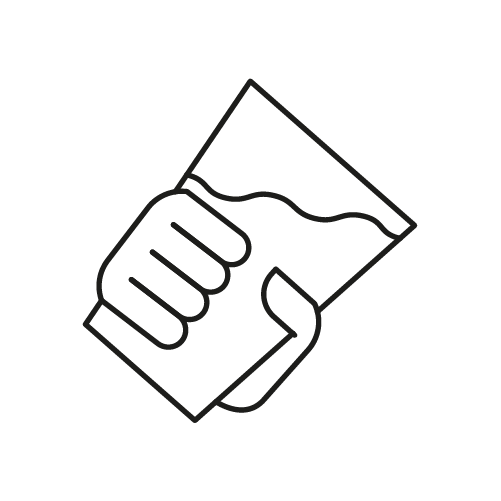 Drink it daily for optimal health and wellness benefits
ALOE VERA POWER COMBO - Kapiva Aloe Vera Juice 1 L (Pack of 2)
₹526
Rated 3.50 out of 5