KAPIVA ALOE + TURMERIC JUICE 1 L
₹550.00
146 in stock
Get 5% Cashback (Up To Rs.50) on ALL Prepaid Orders in your Kapiva Wallet
Our Aloe + Turmeric juice is enriched with Turmeric which is regarded as one of India's oldest time-tested medicines. The bio-active compound curcumin in Turmeric has a range of benefits. Namely, it is rich in antioxidants which protect against free radicals and soothes inflammation. It is the choicest immunity booster with anti-inflammatory properties.
Free Shipping

Get PAN India free shipping for every order above INR 399

Pay Online

Easy & convenient online payment modes like credit/debit card, Netbanking, and UPI

Natural & Safe

Ayurvedic herbs sourced from their richest locations; GMP-certified & FSSAI-approved products

Money-Back

If you're dissatisfied with our products, reach out to us and we'll refund your money within 30 days.
Benefits Of Kapiva Aloe + Turmeric Juice
Aloe Vera is packed with nutrients such as Vitamins A, C & E, folic acid, chlorophyll, and magnesium that help in the smooth functioning of organs. It helps boost immunity and soothes inflammation.
Helps detoxify the blood by flushing toxins. It further provides relief from gastrointestinal troubles.
The juice also acts as a pacifier, it promotes blood flow, thereby relaxing your entire body.
Packed with antioxidants, it helps to control acne, neutralize the effects of UV radiation, and delays the effects of aging by curbing the formation of lines and wrinkles. It also helps prevent greying of hair and dandruff.
What Makes Kapiva Aloe + Turmeric Juice Special?
We use the best Aloe Vera found in Thar, Rajasthan. Also known as 'lilies of the desert' – the Aloe Barbadensis Miller plant.
The Aloe leaves used are organically grown, 3-year matured. Particularly, our juicing process takes only 4-5 hours in order to maintain freshness.
The Turmeric we use is regionally grown with no added pesticides thus ensuring superior quality.
Our juice is free of any added colours or flavours. It is GMP certified and lab-tested for safety.
Key Ingredients In Kapiva Aloe + Turmeric Juice
Aloe Vera
Also known as the 'Lily of the Desert', Aloe Vera is beneficial for digestion and skin-related issues. We pulp Aloe Vera within 4 hours of harvesting the leaves as the nutritional profile of it keeps decreasing with time.

Turmeric
A traditional ingredient in most Indian delicacies, Turmeric also known as Haldi has anti-inflammatory properties and immunity-boosting powers.
How To Use Kapiva Aloe + Turmeric Juice?
Dilute 30ml of Kapiva Aloe + Turmeric Juice in a glass of water.
Add Honey/Salt/Sugar as per your liking.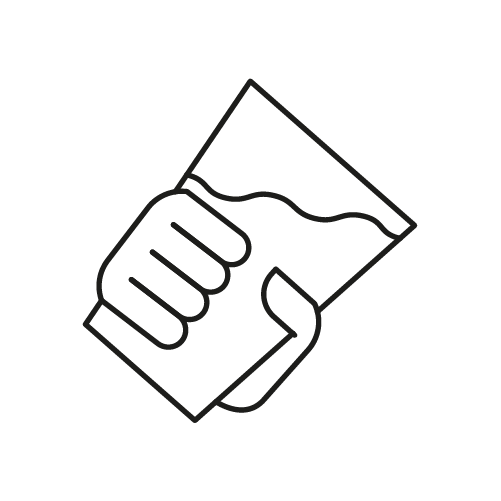 Consume every day on an empty stomach in the morning.
KAPIVA ALOE + TURMERIC JUICE 1 L
₹457
Rated 4.50 out of 5