Benefits of Kapiva Chyawanprash
Our Chyawanprash contains more than 40 herbs and goodness of superfoods for comprehensive nutrition while enhancing your immune health
If consumed regularly, it may also help improve cardiac health
Traditionally made using the principles of Ayurvedic Charak Samhita, Kapiva Chyawanprash is beneficial for your brain health and even improves your digestion.
Regular consumption of Kapiva Chyawanprash could also benefit your bone health.
What Makes Kapiva Chyawanprash Special?
We pack our Chyawanprash into glass bottles in order to prevent leaching which might otherwise happen in plastic bottles.
It is created in small batches so that most benefits of the herbs and superfoods could be contained in a concentrated manner.
Kapiva Chyawanprash is free from any artificial sweeteners. It is enriched with Raw Honey known for its superior health benefits.
Our Chyawanprash does not contain any added colour, or flavour. It is manufactured in GMP-certified facilities and lab-tested for quality.
Key Ingredients in Kapiva Chyawanprash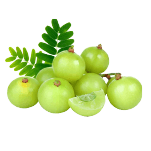 Amla
Amla, also known as Indian Gooseberry is an ancient Ayurvedic herb loaded with huge content of Vitamin C. It's antioxidant properties make it a wonderful immunity-booster.
Raw Honey
Raw Honey has been used in traditional medicinal practices for many years. It has anti-inflammatory properties which help in treating wounds. An antioxidant in nature, its antibacterial and antiviral nature helps it in fighting infections.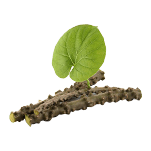 GIloy
Giloy is also known as Guduchi and it is an Ayurvedic creeper. It is anti-inflammatory in nature and is used to cure a number of health problems.
Haritaki
A drupe-like fruit, Haritaki is known as the king of medicines as it helps with digestion and other gastrointestinal problems.

Indian Bael
An ancient Indian herb, it is anti-inflammatory in nature and has antioxidant properties. It is used in relieving cold, cough and boosting immunity. 
How to use Kapiva Chyawanprash
1 tsp daily for children.
2 tsp daily for adults
Consume Kapiva Chyawanprash alongside milk or water, or as it is.
Kapiva Chyawanprash | 500 Grams
₹449